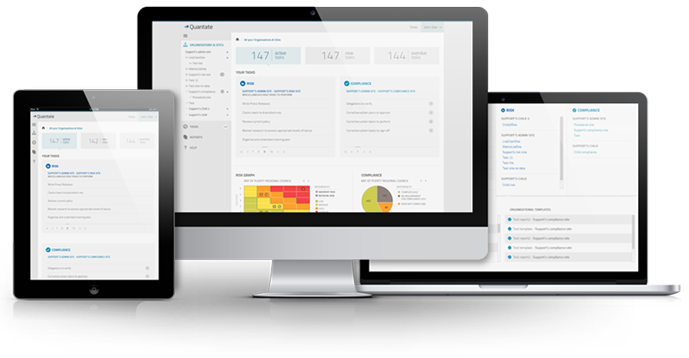 Quantate provide software and services to support your business processes and objectives, using intelligent, scalable, tailored solutions.
Based in Wellington, New Zealand, Quantate provides software products and advisory services for governance, risk and compliance (GRC) activities throughout New Zealand, Australia, and further abroad.
All applications are developed and maintained in-house, and supported using the latest technology, security and certification processes.
Working with a team of skilled professionals, both internally and through our national partners, Quantate has the knowledge and experience to support and advise on all aspects of GRC.
If you want to better support your operational activities and manage your business objectives with our online and best-in-class secure platform, please contact us.